How to meditate from the Heart
Whatever your personal situation right now, meditation can help you to feel greater calm and inner peace. Instead of using your outer will to transform your life, meditation helps you to access your "inner voice" or guide. I like to refer to this 'inner voice" as your Heart. Your Heart knows what's correct for you, but its voice is often drowned out by the confusion reigning in the mind. Meditation helps quieten the mind so you can listen to your Heart. By listening to our Heart we can experience greater peace and better health which in turn bring us more fulfilled and balanced lives.
How to get started...
On this site you'll find a growing collection of free guided audio meditations and visualizations drawing upon traditional and modern meditation techniques. Most of the meditations are recorded as audio files so you can sit back, relax and listen to them right here on the site. There are meditations for beginners and ones for more experienced meditators.
These meditations are designed to encourage you to feel nurtured and nourished, to help you to heal and revitalize, and to guide you to find inner peace and calm in body, mind and spirit. I hope this website becomes your personal meditation retreat where you can feel "at home". A home where you can come to let go of stress and tension whenever you need to. A haven where you can change negative beliefs about yourself into positive uplifting beliefs that will benefit you in everyway. In doing so no matter what meditation style you choose, you have endless possibilities to feel good, to feel inner joy, to just know that your world is right for you.
Don't miss the free "Learn How to Meditate in 5 Days" course
If you are new to meditation, this course spread over 5 days will teach you the technique that I have personally found to be the most effective way to meditate on a regular basis. When you master this technique - and it's easy to learn - you'll have a lifelong skill that you can call upon anytime you wish to move into a zone of deeper calm and inner peace.
Why are the audio meditations free? What's the catch?
I've been meditating for more than 20 years and have found it a profoundly life-transforming experience. During this time I've had the privilege of learning from many inspirational teachers. My dream with FragrantHeart.com is to "give forward", as the saying goes, and create a sanctuary where anyone can give meditation a go. That's why the meditations are free for personal use.
Guided meditation for everyone
Just in case you're wondering, this website is not under the auspices of a guru or a religious organisation, nor do the meditation techniques require extreme ascetic practices or rituals. You aren't required to do anything that goes against your own religious practices. Meditation is non-sectarian although it is practiced in many religions including Christianity, Buddhism, Islam, Hinduism and Judaism.
Your feedback welcomed
I really appreciate your feedback. It helps tremendously to develop this website in more user-friendly ways. To be in touch, please use the contact form.
Blessings to you in joining with me in meditation,
Elisabeth Blaikie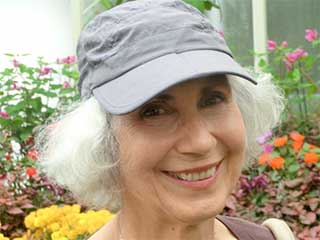 © Fragrant Heart 2007-2023. All rights reserved. Music by Kevin MacLeod.
Please read our Terms and Conditions carefully before attempting these meditations. Privacy Policy